It's easy to forget about a morning routine when your day is full of dozens of tasks and personal obligations. It's also hard to have a morning routine when you are not a morning person. I am not a morning person. I've read that people are most productive right after they wake up. A few years ago, a few universities looked over more than 80 different studies that focused on self-control and how the time of the day affects the strength of willpower. The main finding of the study is that the longer the day goes on, the more fatigue your self-control experiences, which means it's important to make the morning hours count.
I'm also a fan of Cal Newport who wrote a book about "deep work" and the need to ruthlessly schedule the most important things you need to accomplish. For most–including me–that means accomplishing my highest priority items right after the day begins. Ezra Klein, another lifestyle hacks expert, speaks about how Cal's book impacted his morning priorities, "It's changed how I lived my life. Particularly, it's led me to stop scheduling morning meetings, and to preserve that time for more sustained, creative work."
Like Klein, I understand how dedicating the first part of the day makes all the difference. When I stick to my morning routine, I maintain a higher level of productivity throughout the day and make better food choices. For me to successfully manage my exercise and nutritional habits day after day, the first few hours of each day need to be dedicated to those two priorities.
How does that translate into a daily schedule? I work as an accountant and have a normal desk job that requires me to be in the office Monday to Friday from 7 am-3:30 pm. I wake up at 5:30 am every weekday morning, take a shower, put makeup on, and get dressed, having usually picked my outfit the night before.
I always pack my lunch the night before as well.

I realized very quickly that if I don't pack my meals the night before I am more likely to grab fast-food or something unhealthy. I'll talk about this later, but this reinforces another pillar of my healthy lifestyle philosophy: food preparation. Before I started to focus on preempting by bad food choices with extra preparation, I always found myself packing my lunch in the morning and would usually forget. Now I always pack my food the night before and just grab it on my way out of the house. That is one of the most important things about eating healthy for me: prepare your food before you need it.
I have a 30-minute commute to work. During that time I usually listen to Christian music, pray or listen to a podcast. I feel like that 30 minutes is a great time for me to think, reflect and prepare for the day. Once I get to work, I usually have a cup of tea. I have never been a coffee drinker. I enjoy drinking coffee every once in a while but don't need it to wake up. When my alarm goes off, I'm awake!
My favorite tea flavor is peppermint. I don't put anything in my tea. Just the tea bag and a cube of ice. After I finish my tea, I drink water the rest of the day. Through the day I am constantly drinking water. I try to drink around 8 cups of water a day.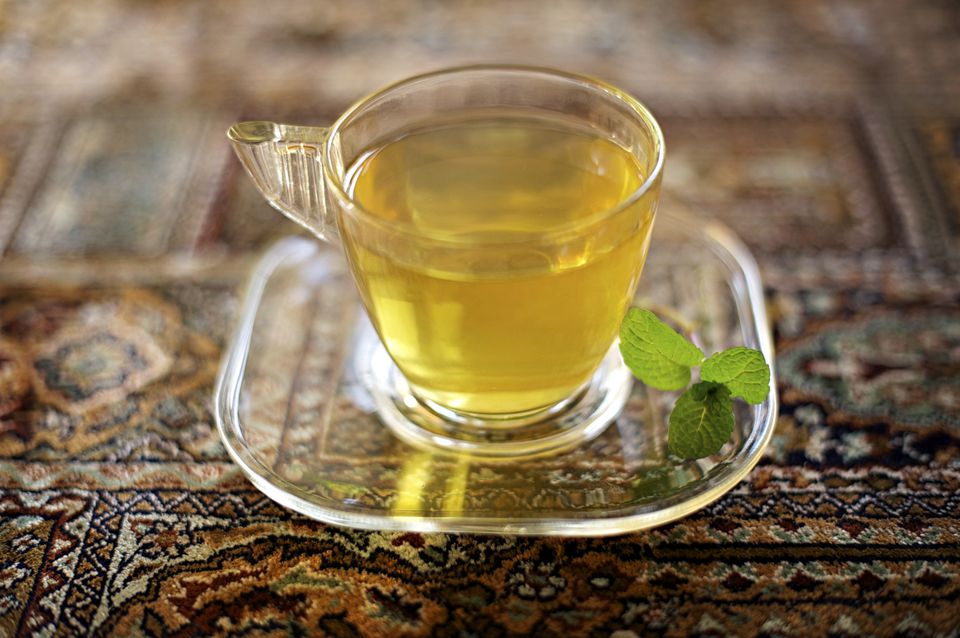 I usually eat my breakfast around 8 am. For breakfast, I usually have oatmeal and some sort of fresh fruit. I love fruit. Eating fruit is something I like to eat in the morning. Sometimes I bring a smoothie to work and drink that around 8 as well. I'll share some of my favorite smoothie recipes in upcoming posts.
I have a 30-minute lunch break at 12. I usually try to eat my lunch around 11:45 am, so on my lunch break I can go for a walk or just relax. That is pretty much my morning routine Monday-Friday when I work.
On the weekends, I usually sleep in until 9 am. When I wake up I usually check social media. Don't judge! Then, I make my breakfast. On the weekends I usually make a breakfast smoothie, since I have more time to make it and relax.
I'm nowhere close to perfect at keeping a morning routine, but when I do, I definitely have a better day. If you start your day on a healthy note, the sky is the limit!